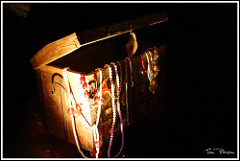 ×
A month back, Roberto Baima, Quality Director at Cambrex Profarmaco Milano, the Italian operations of US-based Cambrex, had informed us about the four key steps to assuring data integrity. This week, Baima takes up the fourth step in detail and tells us why pharma companies need to open deviations.
Across pharmaceutical manufacturing operations, personnel ranging from site directors to production supervisors, production managers, maintenance managers, operators, analysts and foremen question the quality unit on why they need to open deviations.
The quality assurance (QA) unit itself wonders why they need to initiate deviations as investigations into problems generate the risk of not passing inspections, often considered to the main job objective of the quality function.
Quality assurance units need to contribute to the general performance and continuous improvement of the organization. Based on my experience in active pharmaceutical ingredient (API) manufacturing, a strong quality system has the fundamental responsibility to open and investigate all deviations.
And passing inspections is the logical consequence of a well-managed quality function.
Opening deviations is a great opportunity to learn and find solutions
What happens if an organization doesn't open deviations? Failure to open deviations leads to no investigations, no identification of problems, no finding of solutions to existing problems and an inability to develop a system of continuous improvement.
Deviations also create an opportunity for everyone to get involved in quality issues and to share their thoughts on how to improve the system. For people across the organization, the brainstorming discussions which occur during deviation investigations create an opportunity to learn.
Successful problem identification results in effective solutions, which in turn aid in further reduction of deviations.
Identify the 'most probable cause' if the 'root-cause' of the problem cannot be found
Theoretically, when a deviation occurs in a manufacturing organization, the team involved in investigation should be able to identify the root-cause, implement corrective action necessary to fix the problem and introduce preventive measures to ensure that failures do not occur in future.
However, this does not happen in practice. And, there is constant fear of how the quality team will face inspections when deviations have not been closed out with proper root-cause identification.
While it is not always easy to find a solution, the QA personnel should strive to 'at least' provide the 'most probable cause' for a deviation.
Batches can be released after reprocessing or reworking the batch to ensure that it meets specifications, closing the deviation on the 'most probable cause' and monitoring the next batches to verify if the 'most probable cause' is right or wrong.
The "most probable cause" should be supported by solid investigation. And demonstration of concrete efficacy as a 'definitive solution' should involve additional analytical tests, R&D studies and sometimes financial investments.
It is also important to remember that opening or not opening a deviation is not a choice. If there is a problem, a deviation must be opened. Otherwise, the company is not in compliance with the current Good Manufacturing Practices (cGMPs). Senior corporate management needs to be concerned if the quality unit is reluctant to open deviations.
Managing deviations can improve profitability
Managing a manufacturing operation is almost impossible if there is lack of transparency between the management and the personnel. An investigation into a deviation provides the management with a better sense of what is going wrong, who needs to be rewarded for finding solutions and who needs training to prevent deviations in the future. Deviations also help stimulate teams to work together.
An effective deviation management system improves organizational efficiency, which, in turn, leads to higher profits and assures better performance during regulatory inspections.
Convincing leadership about adopting a deviation management system
The QA unit needs to provide practical examples to the senior management (e.g. site directors, managing directors etc.) on why an effective deviation management system is essential for the organization.
Improved investigations into deviations help an organization improve profits, reduces the time spent by analysts, operators and the management on investigating problems, and presents an opportunity to demonstrate to the regulators that the company is serious about quality.
Creating a culture that gets to the root cause of deviations
For companies to benefit from a "deviation friendly" culture, it is important that investigations are performed by a team of people with complementary skills, who belong to different departments of the organization.
This helps investigate problems more effectively since deviations require a degree of creative thinking to get to the "root cause" of problems, and everything seems okay at first glance.
You can write to Roberto Baima at rbaima@alice.it
The PharmaCompass Newsletter – Sign Up, Stay Ahead
Feedback, help us to improve. Click here
Image Credit : Treasure Chest by Tom Praison is licensed under CC BY 2.0
" The article is based on the information available in public and which the author believes to be true. The author is not disseminating any information, which the author believes or knows, is confidential or in conflict with the privacy of any person. The views expressed or information supplied through this article is mere opinion and observation of the author. The author does not intend to defame, insult or, cause loss or damage to anyone, in any manner, through this article."
Read More