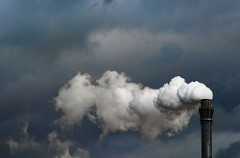 ×
Alot happened this Thanksgiving week, specifically with El Nino, air quality, strikes, fire and economic crisis... To make this post easy to read, I've highlighted the impacted raw materials in bold.
El Nino Summary: This El Nino is starting to cause droughts and disease across parts of the world. While governments are better prepared to deal with consequences, there is still risk to the food/water supply that not only impacts people, but also raw materials used in production.
Indonesia: slash-and-burn clearing of dry lands has created massive fires and pollution in Southeast Asia that has sickened hundreds of thousands of people. In normal years, rain fall keeps fires and pollution in control, however drought in these areas is causing the pollution to linger longer than normal impacting the work force. Indonesia's exports include palm oil and cleanroom apparel. From my personal supply chain map, downstream products of palm oil include:
(Note: Palm oil prices continue to climb which could intern impact January 1st pricing on these materials)
| | |
| --- | --- |
| Ascorbyl Palmitate | Magnesium Stearate |
| Calcium Stearate | Myristic Acid |
| Caprylic Acid | Palmitic Acid |
| Cetyl Palmitate | Polysorbate 20 |
| Glycerol | Polysorbate 80 |
| Isopropyl Myristate | Sodium Dodecyl Sulfate |
http://www.latimes.com/local/california/la-me-el-nino-global-impact-20151030-story.html
http://www.bloomberg.com/news/articles/2015-11-27/palm-oil-seen-facing-powerful-cocktail-of-el-nino-fuel-demand
Vietnam:

Rice prices are expected to increase as freshwater levels fall and saltwater floods into rice patties. This could impact the work force and hydroelectric sources.
http://www.bloomberg.com/news/articles/2015-11-27/el-nino-shrinking-rice-crop-worldwide-to-spur-vietnamese-sales
Peru

: warm waters are impacting the fisheries in Peru. While this may not sound like it would impact us, here is the connection to corn, soy and lysine:
-Peruvian anchovies are used to make protein meal
-The protein meal is used in animal feed
-A shortage of protein meal causes manufacturers to consume grains
-Potential tightness in downstream commodities include

soy, corn and lysine
http://www.latimes.com/local/california/la-me-el-nino-global-impact-20151030-story.html
Panama

: is experiencing drought in agricultural producing areas of the country and is asking residents to conserve water. While we may not source much from Panama, you need to consider the Panama Canal and transportation plans. Officials have set the maximum draft of vessels at 39ft (11.89m), which will impact 18.5% of the vessels that use the canal. Draft is the vertical distance from the water to the bottom of the boat. For example, if the distance from the top of the water to the bottom of the boat is 39.1 feet, the boat can't go through the canal. The good news is that draft can be manipulated by the weight (ie, cargo) on the boat. Bottom line: if you have material coming through the Panama Canal, you need to monitor for delays.


"http://www.telesurtv.net/english/news/Panama-Drought-Set-to-Continue-as-El-Nino-Rocks-Central-America-20151129-0009.html"

.





Texas, Oklahoma, and Kansas

: An ice storm hit the Midwest causing

transportation delays

.


http://www.hattiesburgamerican.com/story/news/nation/2015/11/29/fierce-weather-hits-texas-oklahoma-kansas/76515110/





Singapore:

With El Nino, tropical diseases tend to break out more frequently. In Singapore, they are reporting an outbreak of dengue fever, a mosquito transmitted disease, also known as "Broken Bone Fever". While this disease is not as well known as malaria or typhoid fever, it is quite serious and deadly. On a personal note, I had dengue when I live Thailand… it felt like every bone in my body was broken. This outbreak has the

potential to impact the work force in the impacted areas.




http://www.todayonline.com/singapore/79-year-old-toa-payoh-resident-dies-dengue

http://directorsblog.nih.gov/2015/10/13/climate-and-viral-illness-el-nino-event-linked-to-dengue- epidemics/
Other risks:
Venezuela: The Venezuelan economic crisis continues to develop due to depressed crude oil prices. As a result, strong forex regulations have been imposed in Venezuela, making it difficult for offshore companies to receive payments from their subsidiaries in Venezuela. In the case of India, Pharma is working with the Indian government to work out a "medicines for oil" barter. While my personal supply chain map does not show materials sourced from Venezuela, you should monitor your supply chain for materials imported and exported to/from Venezuela.
http://www.business-standard.com/article/companies/indian-pharma-companies-face-payment-issues-in-venezuela-115112301001_1.html
China: Beijing and Shanghai residents have been advised to stay indoors as the government issued its the highest level smog alert. While coal burning (for winter heating) is a source of the smog, authorities have also temporarily shut down or reduced production of factories in Hebei. From my personal supply chain map, I see the following raw materials at risk.
| | |
| --- | --- |
| Acrylamide | MEK |
| Amino Acids | MEOA |
| Ammonium Bifluoride | Mercaptoethanol |
| Benzophenone | Monoethanolamine |
| BIS | PIPES |
| Biotin | Silica Gel Desiccant |
| DEOA | Sodium Pyruvate |
| Diethanolamine | TEA |
| EDTA | TEOA |
| HEPES | TRIS |
| Hydroxylamine HCl | Vitamins and Derivatives |
http://www.aljazeera.com/news/2015/11/china-raises-alert-level-thick-smog-engulfs-beijing-151130063639824.html
Rotterdam Port Strike: Longshoreman at the Rotterdam port in The Netherlands plan to strike a day (24 hours) in December and again in January in protest of possible job cuts. Rotterdam is Europe's largest port and is one of the largest globally. Be aware if you have materials shipping out of Rotterdam.
http://www.infomarine.net/maritime-news/85-maritime-executive/48181-rotterdam-longshore-strike-planned-for-december.html
Fire at Strides Shasun: A fire last week took out API manufacturing at Strides Sasun, however, on 23Nov, it was reported that they were able to resume production except in the block where the fire occurred. Strides Shasun manufactures pain management OTCs like Ibuprofen as well as other materials.
http://www.in-pharmatechnologist.com/Ingredients/Strides-Shasun-restarts-API-production-at-fire-struck-plant
http://www.shasun.com/?page_id=51
Author: Charlotte Hicks
The PharmaCompass Newsletter – Sign Up, Stay Ahead
Feedback, help us to improve. Click here
Image Credit : Cloud Factory by Dirk Duckhorn is licensed under CC BY 2.0
" The article is based on the information available in public and which the author believes to be true. The author is not disseminating any information, which the author believes or knows, is confidential or in conflict with the privacy of any person. The views expressed or information supplied through this article is mere opinion and observation of the author. The author does not intend to defame, insult or, cause loss or damage to anyone, in any manner, through this article."
Read More