CDMO Activity Tracker: Rising demand to ensure more growth, consolidation in 2022
CDMO Activity Tracker: Rising demand to ensure more growth, consolidation in 2022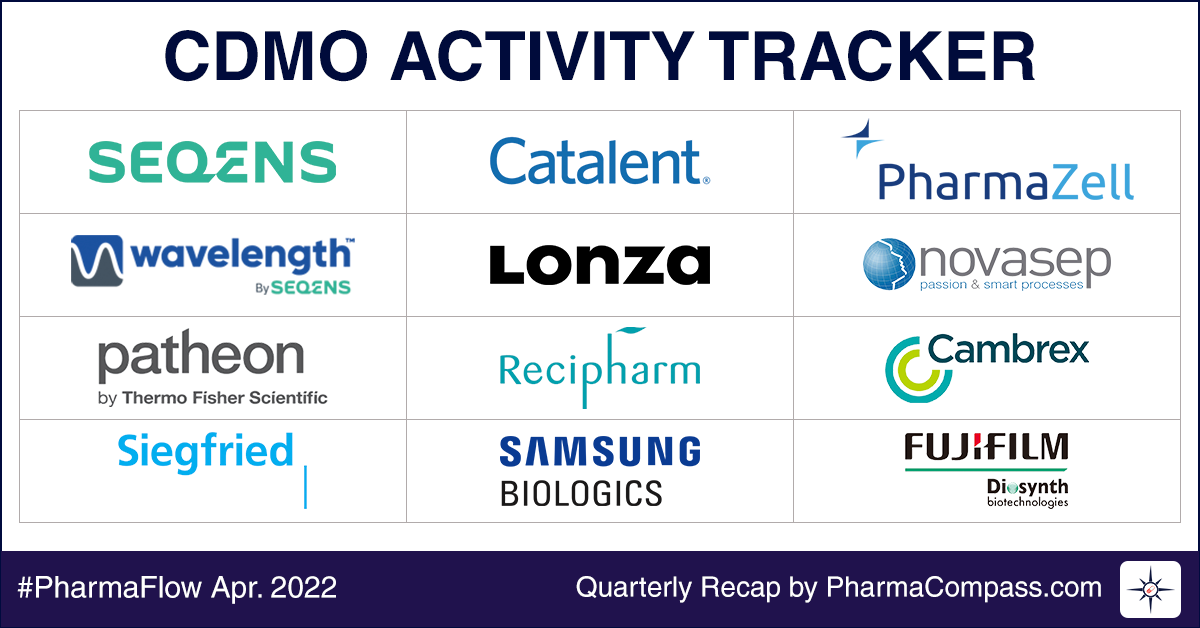 ×
Over the past decade or so, the pharmaceutical industry has increased its reliance on contract development and manufacturing organizations (CDMOs) to support them in the development of clinical candidates, candidate registration, market authorization and manufacturing.
The Covid-19 pandemic threw open more opportunities for CDMOs to develop and manufacture new vaccines and drugs. The cuts in interest rates by the US Federal Reserve and other central banks released more funds for emerging bio/pharma companies in the form of venture capital and initial public offerings (IPOs).
Over the last two years, the pipeline of CDMOs has expanded considerably, their revenues have grown at impressive rates and valuations have touched new highs. The global CDMO market is dominated by players like Lonza, Catalent, Recipharm AB, Thermo Fisher, Cambrex Corporation, Siegfried Holding AG, Samsung Biologics and Fujifilm Diosynth Biotechnologies.
The year 2021 saw US$ 37 billion worth of acquisitions in the world of CDMOs — thrice the size of the deals recorded in 2020. The CDMO market was valued at US$ 183.62 billion in 2021 and is expected to reach US$ 289.64 billion by 2027.
Covid-19, biologics, rare diseases stir growth
Over the years, CDMOs have emerged as viable alternatives to in-house development and manufacturing by drug manufacturers. They offer a plethora of services such as formulations, analytical services, blending, coating, converting, packaging, serialization and shipment.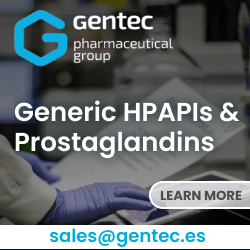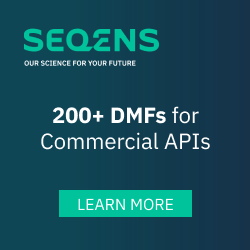 With drug substances becoming more complex, there is need for faster innovation and manufacturing. With the right CDMO, pharma companies not only gain flexibility, but are also able to collaborate and innovate new drugs and bring them to the market more quickly at lower costs (owing to lower investments in plant, machinery, laboratory and people).
Covid-19 has altered supply chains and boosted the API CDMO market. China, a key source of APIs to the world, has faced strict government-imposed lockdowns. As a result, scores of China-based CDMOs have become non-operational and several governments have chosen to reduce their dependence on China-made APIs. Today, several countries have started manufacturing their own APIs.
The second key growth driver for CDMOs was vaccines. At the onset of the pandemic, only a few CDMOs had experience in developing and manufacturing vaccines on a global scale. As vaccine development and manufacturing gathered speed, the demand for manufacturing capacity exploded and several lesser-known CDMOs entered the vaccines space. These outfits are now building new clinical and commercial capacity to fill a void left by the large CDMOs, which need big projects to maintain injectable operations.
Besides Covid-19 and vaccine development, biologics too spurred growth for CDMOs. The global biologics CDMO market stood at US$ 9.93 billion in 2020 and is expected to grow at a compounded annual rate of 10.87 percent to reach US$ 18.63 billion by 2026.
Investment in traditional bio-manufacturing as well as manufacturing for cell and gene therapies was a leading area of investments in 2021. Several companies announced large-scale acquisitions and/or invested in new bio-manufacturing facilities. These include Fujifilm Diosynth Biotechnologies (which is making a US$ 2 billion investment in a new large-scale cell culture production site in the US), Samsung Biologics (which invested US$ 1.7 billion in a fourth bio manufacturing plant in Ichelon, South Korea), Lonza (which is investing nearly US$ 1 billion in Europe and the US), Thermo Fisher and Catalent.
Rare diseases also continue to be a source of growth for CDMOs focused on small molecules. Moreover, CDMOs that have invested in containment procedures and capabilities to handle highly potent active pharmaceutical ingredients (HPAPIs) were better positioned to support the industry.
Thermo Fisher's buyout of PPD tops 2021 charts
The biggest deal in the CDMO space in 2021 was medical device maker Thermo Fisher Scientific's acquisition of PPD Inc (a contract research organization) for US$ 17.4 billion in April. The deal closed in December.
PPD, which went public last year, helps companies in the drug development process through preclinical consulting, designing and by conducting clinical trials. It was also hired by Moderna to oversee its Covid-19 trial sites. Over the past few years, Thermo Fisher has doubled down on boosting its CDMO business through acquisitions of Brammer Bio (a gene and cell therapy maker) and Patheon (a Dutch manufacturer of drugs for clinical trials).
The other big acquisitions in the CDMO space were Dahaner's acquisition of Aldevron (a North Dakota-based CDMO of DNA plasmid, mRNA and proteins) for US$ 9.6 billion.
In May 2021, Charles River Laboratories acquired Vigene Biosciences, a US-based gene therapy CDMO providing viral vector-based gene delivery solutions. In February 2021, it had acquired Cognate BioServices, a cell and gene therapy CDMO, for around US$ 875 million in cash.
The year also saw key mergers. Private equity group SK Capital Partners acquired a majority stake in French firm Seqens and merged it with their portfolio company – Israel's Wavelength Pharmaceuticals – to create a leading CDMO with annual revenues of €1.1 billion (around US$ 1.2 billion). Seqens said it has emerged "stronger and more focused" after the merger. The combined group now has 24 industrial sites, 10 R&D centers and 3,200 employees worldwide, offering more than 200 APIs and 500 pharmaceutical intermediates, as well as key specialty ingredients and chemicals.
PharmaZell, the German producer of specialty APIs, and France-based Novasep, a leading CDMO focused on complex small molecules and antibody drug conjugates (ADCs), completed their strategic merger to create a leading European platform in the API CDMO space.
In July 2021, Lonza sold off its specialty ingredients business to private equity firms, Bain Capital and Cinven, for US$ 4.5 billion (CHF 4.2 billion) in order to focus on its core CDMO business.
Merck, Thermo Fisher, Recipharm sign deals in 2022
The year 2022 has already seen some important deals in the CDMO space. After its acquisition of PPD last year, Thermo Fisher acquired PeproTech for US$ 1.85 billion in cash and also entered into a 15-year strategic collaboration with Moderna to enable large-scale manufacturing in the US of Spikevax (Moderna's Covid-19 vaccine) and other investigational mRNA medicines in its pipeline.
Similarly, Merck KGaA acquired mRNA CDMO Exelead for US$ 780 million. It will invest an additional US$ 557 million (€500 million) to scale up Exelead's technology over the next 10 years. Exelead specializes in complex injectable formulations.
There was more news on Moderna's Covid vaccine. Recipharm, which is working on Moderna's Covid jab, has picked up Arranta Bio and Vibalogics to strengthen its presence in biologics.
Recipharm has also acquired Portuguese CDMO GenIbet, which specializes in producing biological clinical trial material and other viral vectors, for an undisclosed price.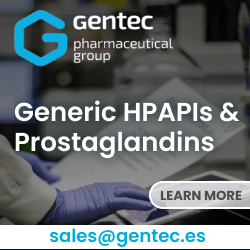 March saw more deals — Fujifilm Irvine Scientific said it will acquire Shenandoah Biotechnology, a leading manufacturer of recombinant proteins. The terms of the deal were not disclosed. BioVaxys Technology entered into an agreement with Millipore-Sigma to manufacture GLP-grade BVX-1021, a newly developed vaccine for the strain of coronavirus that causes SARS (severe acute respiratory syndrome). Seqens announced a multi-million-dollar investment in an R&D laboratory located in Devens, Massachusetts.
The Lonza Group signed a manufacturing agreement with Swedish drugmaker Oasmia for its ovarian cancer drug candidate, Cantrixil (that had been licensed by Oasmia from the Australian pharmaceutical company Kazia last year). Lonza also expanded its API development and manufacturing laboratories in Nansha, China.
There were some more developments — Novartis signed an initial agreement with Carisma Therapeutics to manufacture the HER2-targeted CAR-M cell therapy, which is undergoing initial trials for the treatment of solid tumors. TFF Pharmaceuticals and Catalent tied up for a range of biotherapeutics through the former's patented thin film freezing (TFF) technology. Pennsylvania-based CDMO Recro got rebranded as Societal CDMO. And a few days ago, global CDMO Sterling Pharma Solutions acquired Novartis' Ringaskiddy campus (Novartis Ringaskiddy Limited), near Cork, Ireland.
Our view
The first three months of 2022 have seen the momentum of M&As in the CDMO space continue. There are several favorable trends that would support growth of CDMOs, such as companies looking to speed up productivity, governments being compelled to maintain vaccine preparedness and to boost the CDMO industry in order to support larger drug companies. Several drug companies still don't have their production facilities and continue to rely on CDMOs. Moreover, technological advancements and the need for differentiation will create more opportunities.
On the flip side, challenges like lack of qualified personnel, rising interest rates and governmental measures to reduce healthcare spending pose major threats to the CDMO industry. Overall though, rising demand and the need for drug companies to outsource in order to meet their targets will ensure more consolidation and growth in the CDMO landscape.
The PharmaCompass Newsletter – Sign Up, Stay Ahead
Feedback, help us to improve. Click here
Image Credit : CDMO Active Tracker by PharmaCompass is licensed under CC BY 2.0
" The article is based on the information available in public and which the author believes to be true. The author is not disseminating any information, which the author believes or knows, is confidential or in conflict with the privacy of any person. The views expressed or information supplied through this article is mere opinion and observation of the author. The author does not intend to defame, insult or, cause loss or damage to anyone, in any manner, through this article."