CDMO Activity Tracker: Q3 sees increased dealmaking, expansion in CDMO space
CDMO Activity Tracker: Q3 sees increased dealmaking, expansion in CDMO space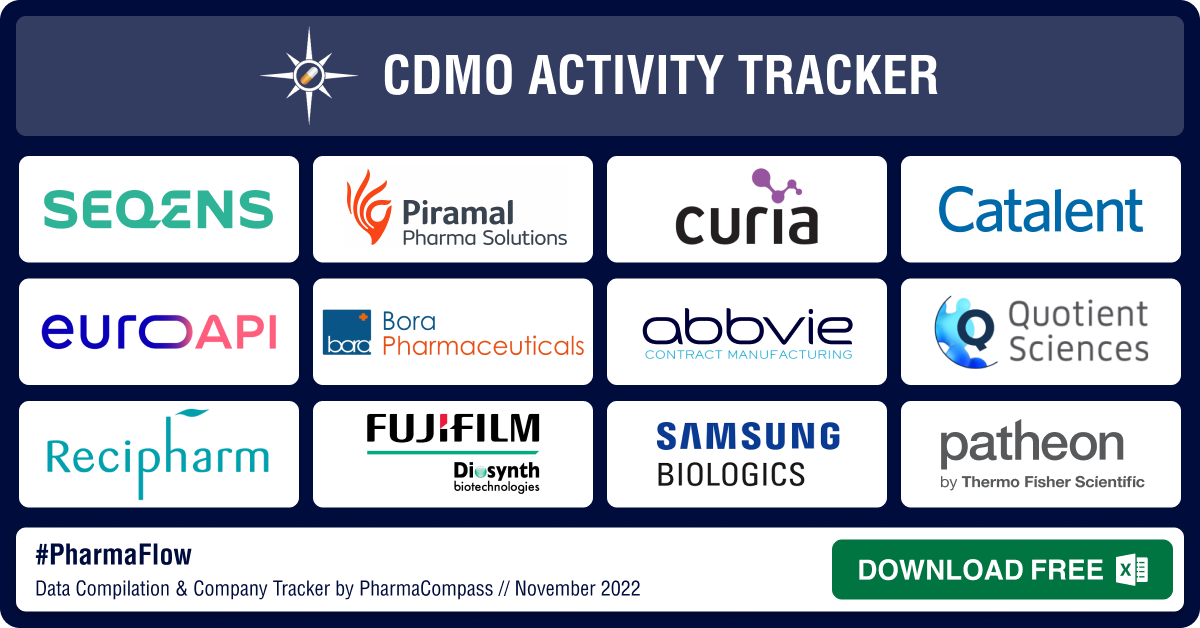 ×
Since the start of the pandemic, the pharmaceutical industry has increased its reliance on contract development and manufacturing organizations (CDMOs) to speed up the development of clinical candidates, candidate registration, market authorization and manufacturing. That trend continued through the third quarter (Q3) of 2022, as CDMOs increased capacities, entered into more alliances and deals and worked on new and innovative products. However, drop in demand for Covid vaccines did hit some CDMOs, as they saw their supply deals come to an abrupt end.
The US$ 183.62 billion global CDMO market is dominated by players like Lonza, Catalent, Recipharm AB, Thermo Fisher, Cambrex Corporation, Seqens, Piramal Pharma Solutions, Curia, Siegfried Holding AG, Samsung Biologics and Fujifilm Diosynth Biotechnologies.
View CDMO Activity Tracker: November 2022 (Free Excel Available)
Samsung's 'super plant' starts operations; Catalent, Fujifilm, PCI in expansion mode
Like the previous quarters, Q3 saw expansion of manufacturing capabilities by key CDMOs such as Catalent, Fujifilm, PCI Pharma Services, Thermo Fisher, Quotient Sciences and Cambrex.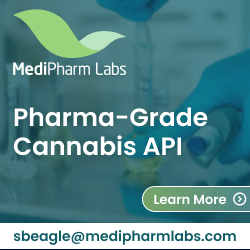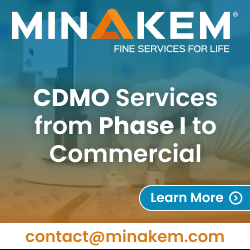 One of the biggest expansions was undertaken by Samsung Biologics — in October, it commenced GMP operations at its plant 4, which is the world's largest single bio-manufacturing plant. Construction of this US$ 2 billion super plant, situated at its Incheon, South Korea hub, began in November 2020. This facility is as large as its other three facilities combined.
Catalent expanded its biologics cGMP analytical capabilities at its flagship facility in Kansas City, Missouri, with the addition of two new analytical development laboratories to support the growing demands of assay development. It also expanded its clinical supply facility in Singapore.
Fujifilm Diosynth Biotechnologies embarked on a US$ 1.6 billion expansion of its site at Hillerod in Denmark to strengthen its cell culture manufacturing. It has also started work on the expansion of its large-scale microbial manufacturing facility in Billingham, UK, while also embarking on the addition of a new cGMP production facility at Texas.
Thermo Fisher Scientific is expanding its cell culture media manufacturing site in Grand Island, New York. It also opened a US$ 180 million viral vector facility in Massachusetts.
Cambrex is investing US$ 16.5 million in a new, 21,000-square-foot research and development facility in Minneapolis, Minnesota, thereby expanding its capacity for small molecule development and manufacturing.
PCI Pharma Services announced the opening of its Clinical Services Center of Excellence in Bridgewater, MA. And Quotient Sciences completed major investments and expansions at its Nottingham (UK) and Reading (UK) facilities.
View CDMO Activity Tracker: November 2022 (Free Excel Available)
Catalent acquires Metrics Contract Services, Samsung signs deal with GSK
The CDMO space saw several alliances, acquisitions and deals. Catalent acquired Metrics Contract Services from Mayne Pharma for US$ 475 million. The takeover will bolster Catalent's expertise in developing oral solid formulation and expand its capacity to manufacture highly potent compounds. During the last quarter, Catalent also announced a drug development agreement with Awakn Life Sciences.
Samsung Biologics has inked a US$ 296 million manufacturing deal with GSK. The CDMO also signed a deal worth US$ 350 million with AstraZeneca.
In October, Bachem agreed to acquire an undeveloped site in Sisslerfeld from DSM. The new site will become operational by the end of this decade and will house a production building for peptides and oligonucleotides. This will be Bachem's third site in Switzerland. The CDMO has also signed two major contracts worth CHF 25 million (US$ 25.9 million) and CHF 150 million (US$ 155.4 million) for supplying large volumes of peptides in 2023 and 2024, respectively.
CDMO giant Lonza has inked a deal with Touchlight to expand production and distribution of the biotech's doggybone DNA platform. Lonza will gain access to Touchlight's technology that eliminates bacterial sequences. Lonza has also entered into a collaboration with Singzyme. It will gain access to Singzyme's enzymatic conjugation platform, enabling the site-specific binding of payloads with peptidic linkers to proteins of interest.
Grand River Aseptic Manufacturing (GRAM) has entered into an agreement with Denmark-based vaccine-maker Bavarian Nordic to fill and finish Jynneos vaccine. Bora expanded its CDMO capabilities by buying fellow Taiwan-based TWi Pharmaceuticals.
The merger of Novasep and PharmaZell Group in April 2022 has given rise to a new brand. Three brands — Farmabios, Novasep and PharmaZell — have now been unified under a single brand, Axplora. And private equity firm Advent International has launched Cohance Lifesciences for its API and CDMO business. Cohance will comprise three formerly acquired companies — RA Chem Pharma, ZCL Chemicals and Avra Laboratories.
Kindeva Drug Delivery plans to merge with Meridian Medical Technologies to create a new global drug-device combination product CDMO. The new company will have a wide range of drug delivery capabilities, with expertise and technology in parenteral, inhalation, transdermal and intradermal routes of administration.
View CDMO Activity Tracker: November 2022 (Free Excel Available)
Drop in demand for Covid jabs leads to termination of supply deals
Owing to low demand for Covid-19 vaccines, Novavax has terminated a supply deal with its CDMO partner Fujifilm Diosynth Biotechnologies. In a securities filing, Novavax said it will pay up to US$ 185 million in a settlement tied to the "termination of manufacturing activity" at Fujifilm.
Similarly, Valneva SE and German drug manufacturer IDT Biologika have agreed to terminate their Covid-19 collaboration. IDT Biologika used to manufacture inactivated Covid-19 bulk vaccine for Valneva.
The CDMO sector also faced some regulatory setbacks. The US Food and Drug Administration (FDA) issued a warning letter to Emergent BioSolutions for deficiencies at its Camden manufacturing facility in Baltimore, Maryland. Since early-2021, the company has been in news for the quality issues it faced while manufacturing Covid-19 vaccines for Johnson & Johnson and AstraZeneca. Similarly, Catalent's manufacturing site in Brussels, Belgium, was hit by a Form 483 with nine observations following an inspection by the FDA in August.
In positive regulatory news, WuXi Biologics announced that two of its drug substance facilities and a drug product facility in Wuxi city have received regulatory approvals from the European Medicines Agency (EMA) and the FDA. The company also announced the release of its GMP phase I drug substance clinical manufacturing facility in Cranbury, New Jersey.
View CDMO Activity Tracker: November 2022 (Free Excel Available)
CDMOs increase exposure to cell therapy; Lonza, Bora work on innovative new drugs
The sector is witnessing considerable innovation. One such area is cell and gene therapy (CGT) — the CGT CDMO market is expanding at a compounded annual rate of 25 percent, and is estimated to reach US$ 5 billion by 2025.
Several CDMOs — such as Lonza, Charles River Laboratories, AGC Biologics and Porton Advanced Solutions — are increasing their exposure to CGTs.
Lonza is expanding its process and analytical development laboratories in Houston (US) and Geleen (the Netherlands) for CGT. Recently, Lonza said two additional cell and gene therapies – bluebird bio's Zynteglo and Skysona – will be manufactured at its Houston site.
This month, Charles River Laboratories said it is expanding its cell therapy CDMO facility at Memphis, Tennessee, to enable more cell therapy developers to streamline and accelerate their programs. The Memphis facility is the first CDMO in North America to receive approval from the EMA to commercially produce allogeneic cell therapy drug products.
RoosterBio and AGC Biologics announced a strategic partnership to deliver clinically-proven products and manufacturing processes for advanced therapies. In August, Porton Advanced Solutions and Kun Tuo established a strategic partnership in CGT R&D, manufacturing and clinical services to accelerate the development and industrialization of innovative drugs.
ABL and RD-Biotech signed a strategic partnership in cell and gene therapy GMP manufacturing. This collaboration brings together RD-Biotech's plasmid DNA GMP manufacturing services with ABL's viral vector GMP manufacturing to offer a new and flexible end-to-end service to CGT developers.
Several CDMOs are working on innovative new products. For instance, Lonza has launched a new capsule called Capsugel Enprotect for acid-sensitive APIs. Similarly, Bora Pharmaceuticals has partnered with TaiRx to manufacture CVM-1118, a new small molecule chemical entity being developed by TaiRx as a potential anti-cancer agent. And Evonik has partnered with Phathom Pharmaceuticals to produce a novel acid-blocker, vonoprazan.
View CDMO Activity Tracker: November 2022 (Free Excel Available)
CDMOs increase focus on parenteral drug manufacturing, HPAPIs
Increased demand for biologic-based drug development is a key factor that is driving the demand for parenteral drugs (i.e. drugs given by routes other than the digestive tract) manufacturing. Several CDMOs, such as Recipharm, Vetter and Curia, are expanding their capacities to cater to the increased demand for parenteral drugs.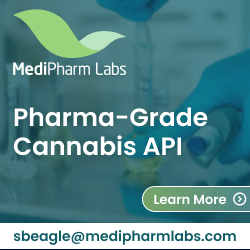 Last month, Curia began construction of its expanded campus in Albuquerque, New Mexico, to house an advanced isolated high-speed fill-finish vial line and two lyophilizers for the high-speed fill-finish line. Recipharm has said it will invest in a new high-speed filling line for pre-filled syringes and cartridges at its sterile manufacturing facility in Wasserburg, Germany. The company has also bolstered its sterile filling capabilities by investing in low volume blow-fill-seal (BFS) filling at its facility in Kaysersberg, France.
In July, Germany-based CDMO Vetter completed the first customer fills at its clinical manufacturing facility in Rankweil, Austria. It has now commissioned a new US$ 20 million warehouse for packaging materials.
Highly potent active pharmaceutical ingredient (HPAPI) is a compound that elicits a biological response at a much smaller dose. HPAPI manufacturing continues to be an active area of investment by CDMOs.
In September, WuXi STA opened a high-potency oral drug product manufacturing facility at its site in Wuxi, China. The facility offers multiple formulation processes, including wet and dry granulation, tablet compression and coating, in addition to capsule filling, with an annual production capacity of 400 million tablets and 200 million capsules. WuXi STA is also slated to open a new high-potency sterile parenteral production plant in the third quarter of 2023 at Wuxi.
In September, Lonza completed the expansion of its HPAPI multipurpose manufacturing suite at Visp, Switzerland. The expansion adds development and manufacturing capacity for ADC payloads, supporting the entire development and manufacturing pipeline.
View CDMO Activity Tracker: November 2022 (Free Excel Available)
Our view
The CDMO space is growing at a healthy pace, with many outfits opting to expand their facilities to focus on cell and gene therapy, innovative new drugs, parenteral drugs and HPAPIs. In future too, we see technological advancements and the need to differentiate creating more opportunities for the sector.
Going by the current trends, the CDMO market seems on track to achieve a compounded annual growth of 7.29 percent per annum, reaching a size of US$ 289.64 billion by 2027 (from a market size of US$ 183.62 billion in 2021).
The PharmaCompass Newsletter – Sign Up, Stay Ahead
Feedback, help us to improve. Click here
Image Credit : CDMO Activity Tracker by PharmaCompass license under CC BY 2.0
" The article is based on the information available in public and which the author believes to be true. The author is not disseminating any information, which the author believes or knows, is confidential or in conflict with the privacy of any person. The views expressed or information supplied through this article is mere opinion and observation of the author. The author does not intend to defame, insult or, cause loss or damage to anyone, in any manner, through this article."