Pfizer, GSK to merge consumer health units; J&J stock plummets after talc expose
×
The world of pharmaceuticals saw an eventful week when Pfizer and GSK decided to combine their consumer health units.
The duo plans to demerge this consumer division after three years, through a UK stock market listing.
An investigative report revealed J&J knew for a long while that its baby powder contained cancer-causing asbestos, sending the company's stock plummeting.
It then announced a US$ 5 billion share buyback.
Moody's Investors Service downgraded Takeda's credit rating due to its mounting debt following the US$ 62 billion acquisition of Shire.
Meanwhile, Gilead got a new CEO and FDA announced the name of its new principal deputy commissioner of food and drugs.
BMS also decided to put its OTC unit on the block, while Eli Lilly continued to be in a deal-making mode.
And Merck bought animal health firm Antelliq for US$ 2.4 billion.



Pfizer, GSK to merge their consumer health units; spin off JV in three years
The year 2018 is ending with another big M&A. American drug behemoth Pfizer Inc and British drug major GlaxoSmithKline Plc have decided to combine their consumer-health units, thereby creating a global consumer-healthcare giant. The 2017 global sales for their combined business were about US$ 12.7 billion.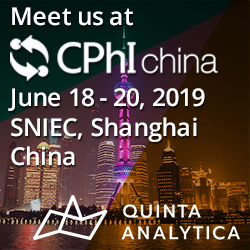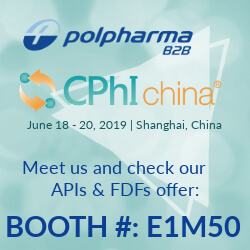 GSK is to hold 68 percent stake in the joint venture and Pfizer the remaining 32 percent. GSK expects to close the deal in the second half of 2019.
The merger of the two units puts an end to all speculations surrounding Pfizer and its months-long endeavor to sell off its consumer business and focus on higher-margin prescription-drug units. GSK has been pursuing the same focus, but has stayed committed to its consumer health division, which was being led by GSK's current CEO, Emma Walmsley, before she took on the top job.
GSK said within three years of closing the deal, it intends to demerge the consumer division through a UK stock market listing, splitting the company into two separate businesses — one focused on consumer products and one on prescription medicines and vaccines.
Walmsley said: "Ultimately, our goal is to create two exceptional, UK-based global companies, with appropriate capital structures, that are each well positioned to deliver improving returns to shareholders and significant benefits to patients and consumers."
By spinning off the JV, the two pharmaceutical behemoths can focus on prescription medicines, which tend to be more profitable, though carry a higher risk.
The JV will combine GSK's Sensodyne, Voltaren and Panadol brands with Pfizer's Advil, Centrum and Caltrate. The venture would have a number one or two market share position in all key geographies, including the US and China, GSK and Pfizer said.
In March this year, GSK had bought out Novartis International AG's stake in a healthcare joint venture for US$ 13 billion. The deal came just days after GSK walked away from a US$ 20 billion auction for the Pfizer unit where it had emerged as the clear frontrunner.



J&J announces US$ 5 billion share buyback post exposé on its talc
We all know that Johnson & Johnson's (J&J) has been facing thousands of lawsuits alleging that its talc causes ovarian cancer and mesothelioma.
While J&J has always insisted that its baby powder is safe and pure, an exposé by Reuters said that the company knew for decades that the product contained cancer-causing asbestos.
The news had J&J's stock tumbling down and wiped out about US$ 40 billion from its market value. As a result, on Monday, the company said it plans to buy back up to US$ 5 billion of its stock.
"Based on our continued strong performance and, more importantly, the confidence we have in our business going forward, the board of directors and management team believe that the company's shares are an attractive investment opportunity," said Alex Gorsky, chairman and CEO.
The Reuters story is based on examination of internal documents. It says that from at least 1971 to the early 2000s, the company's raw talc and finished powders sometimes tested positive for small amounts of asbestos, and that company executives, mine managers, scientists, doctors and lawyers fretted over the problem and how to address it while failing to disclose it to regulators or the public.
The documents also depict successful efforts to influence US regulators' plans to limit asbestos in cosmetic talc products and scientific research on the health effects of talcum powders.
The earliest mentions of tainted J&J talc that Reuters found come from 1957 and 1958 reports by a consulting lab.
J&J was quick to deny any truth in the report. "Any suggestion that Johnson & Johnson knew or hid information about the safety of talc is false," it said. On Monday, J&J took out a full-page advertisement in the New York Times titled "Science. Not Sensationalism," saying it has scientific evidence its talc is safe and beneficial to use. "If we had any reasons to believe our talc was unsafe, it would be off our shelves," the ad said.



Takeda's credit rating cut by three notches on elevated debt concerns after Shire deal
Finally, the expected seems to have happened. This week, Moody's Investors Service downgraded Takeda Pharmaceutical's credit rating citing the drugmakers' mounting debt following its US$ 62 billion acquisition of Shire Plc. Takeda's rating is now two notches above the junk status.
According to a statement, Moody's cut Takeda's credit rating three notches to Baa2 from A2.
This led to a decline in the stock price of Shire, which dropped as much as 2.1 percent in early trading in London on Monday.
Moody's, as well as other ratings agencies, had put Takeda on watch for a possible cut in its credit rating since the agreement to acquire Shire was announced in May. Takeda's CEO Christophe Weber had said at the time that he expected the company's credit score to be lowered, but remain investment grade.
"This transformative acquisition will cause Takeda's debt to increase almost six-fold, making the company one of the most leveraged pharmaceutical companies rated investment grade," Moody's analyst Yukiko Asanuma said in a statement.
Post the acquisition, Takeda will take on around US$ 30 billion in new borrowing as well as Shire's existing US$ 13.7 billion of debt. The deal will increase its net debt-to-earnings ratio to around five times earnings. The global industry average is one.
Last month, Takeda had said it will consider selling off up to US$ 10 billion in assets to slash the debt from its planned purchase of Shire. However, Moody's said Takeda faces risks in successfully disposing of enough assets and integrating Shire to realize the expected cost synergies.



Gilead gets new CEO; FDA poaches number two from Flatiron Health
There were some high level appointments in the world of pharmaceuticals. Incidentally, both the picks were from Roche.
First, Gilead Sciences Inc announced Daniel O'Day to be its chairman and CEO, effective March 1, 2019. O'Day will replace John Martin as chairman and John Milligan as CEO.
From January 1, chief patient officer Gregg Alton will serve as interim CEO, until O'Day takes over.
O'Day has been with Roche for 30 years, and has been the CEO of Roche Pharmaceuticals since 2012, where he has overseen R&D and commercialization of products across the pharma's core areas of cancer, neuroscience, infectious disease, immunology, ophthalmology and respiratory disease.
Second, the US Food and Drug Administration (FDA) named Amy Abernethy, currently the chief medical officer at Flatiron Health, a unit of Roche, as its new principal deputy commissioner of food and drugs. Abernethy, an oncologist, will succeed Rachel Sherman, who is retiring from the FDA.
The role is one of the FDA's highest-ranking positions, second only to commissioner Scott Gottlieb. Abernethy will be a key adviser.
Flatiron Health is a medical-technology firm that uses its data to help doctors and hospitals treat cancer patients. Flatiron was purchased by Roche at a valuation of US$ 2.1 billion earlier this year. Before joining Flatiron, Abernethy was a professor at the Duke University School of Medicine.



FDA's push for KASA platform over eCTD tops RAPS list of most-read articles of 2018
Do you know the most read article of 2018 by the Regulatory Affairs Professionals Society (RAPS)? According to RAPS, it was on FDA pushing for the adoption of a new Knowledge-aided Assessment & Structured Application (KASA) platform, published in September this year.
The article focuses on the positive aspects of adopting a KASA platform to replace the electronic common technical document (eCTD).
RAPS has listed out the top 10 most-read stories of 2018. At number two was a story on FDA's new real-world evidence (RWE) framework and how companies can win new indications for approved drugs and biologics, expand labels or satisfy post-approval study requirements with RWE.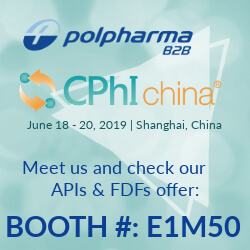 At number three was a story on an FDA director moving to AstraZeneca. The article focuses on several FDA employee departures and moves between the agency and industry.
At number four was an article that discusses a final FDA guidance on when a standard release test and criteria may be used in lieu of extensive method development and acceptance criteria-setting exercises. On number five was a story on FDA unveiling six new draft guidances on gene therapy.
The RAPS compilation also includes articles on FDA proposing new option for device companies to apply for 510(k) clearance; Philips Medical Systems drawing lengthy FDA 483 over issues with thousands of complaints; on six Asian Firms being blocked for refusing FDA inspections; and an article on what MHRA expects post Brexit.



BMS sells OTC unit to Taisho; Lilly in dealmaking mode; Merck buys animal health firm
Following the footsteps of companies like Novartis, Merck KGaA, and now GSK and Pfizer, Bristol-Myers Squibb (BMS) also announced its exit from consumer health. Japanese drugmaker Taisho Japanese drugmaker Taisho will buy BMS' French OTC division, known as Upsa, for US$ 1.6 billion.
The company spokeswoman said "no decision on the future of the business has been made," and the company "may also ultimately determine to retain and grow the business."
BMS has been looking to offload the unit since June, when it announced a strategic review. Since then, there have been rumors that players such as Stada and Procter & Gamble could come forth to nab Upsa, which sells painkillers, sleep drugs and more.
Taisho and BMS have done business together in the past. In 2009, the Japanese drugmaker inked a pact to buy part of Bristol's Asia-Pacific OTC business for US$ 310 million, Bloomberg noted.
Meanwhile, Eli Lilly is now focusing on its next big bet after its new CGRP migraine drug Emgality (galcanezumab) won the FDA approval in September this year. Last week, Eli Lilly announced an agreement with Hydra Biosciences to acquire all assets related to Hydra's pre-clinical program of TRPA1 antagonists, part of the Transient Receptor Potential (TRP) family of ion channels, that is currently being studied for the potential treatment of chronic pain syndromes.
Lilly has been actively hunting up a slate of new deals to beef up its pipeline. Recently, it signed a deal with biopharma company AC Immune for close to US$ 2 billion for a portfolio of preclinical tau aggregation inhibitors, or drugs for Alzheimer's disease.
Lilly has faced many failures in the past with Alzheimer's. But the company never withdrew its efforts to search a drug that can slow or halt the progress of the memory-wasting ailment, which afflicts millions.
Merck to buy Antellique: Merck & Co is all set to buy animal health firm Antelliq Group for US$ 2.4 billion in a bid to bolster this fast-growing business unit.
Antelliq, which is majority-owned by private investors BC Partners, makes digital identification products for livestock. Merck is acquiring this business for US$ 2.74 billion (Euro 2.4 billion).
Merck said Antelliq will be a wholly owned and separately operated subsidiary within its animal health division.

The PharmaCompass Newsletter – Sign Up, Stay Ahead
Feedback, help us to improve. Click here
Image Credit : #Phisper Infographic by SCORR MARKETING & PharmaCompass is licensed under CC BY 2.0
" The article is based on the information available in public and which the author believes to be true. The author is not disseminating any information, which the author believes or knows, is confidential or in conflict with the privacy of any person. The views expressed or information supplied through this article is mere opinion and observation of the author. The author does not intend to defame, insult or, cause loss or damage to anyone, in any manner, through this article."
Read More