FDA's drug approvals drop 26% due to Covid; okays three costly gene therapies in H2
FDA's drug approvals drop 26% due to Covid; okays three costly gene therapies in H2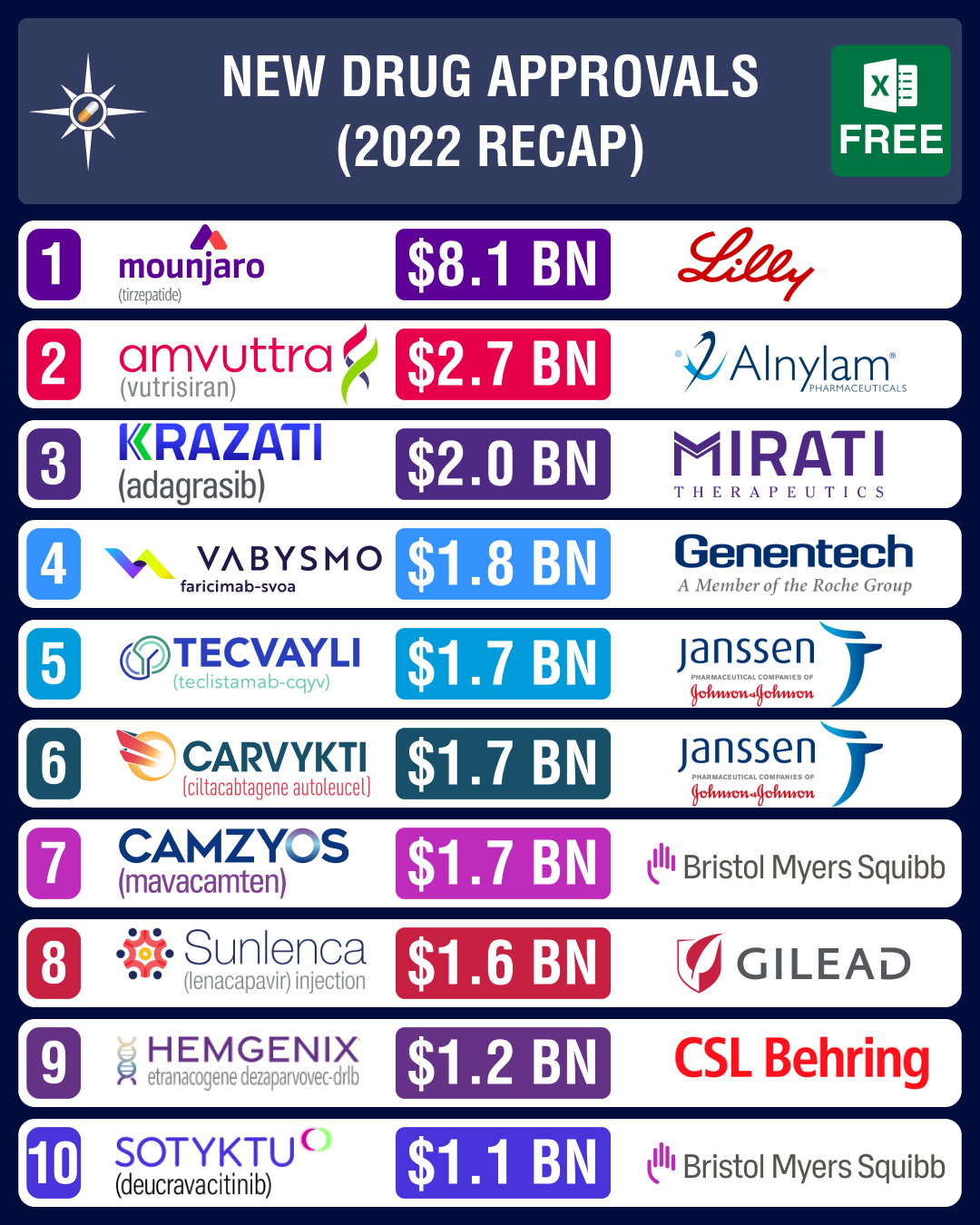 ×
The year 2022 saw the lowest number of drug approvals by the US Food and Drug Administration (FDA) since 2016. The agency's Center for Drug Evaluation and Research (CDER) approved only 37 new drugs, a decrease of 26 percent from the 50 meds that it had approved in 2021. Of these, 21 were approved in the second half of the year (H2). Eight biologics were approved by FDA's Center for Biologics Evaluation and Research (CBER) in 2022 (against 10 in 2021). The FDA cited the Covid-19 pandemic as one of the main reasons behind the drop in drug approvals.
Among the promising drugs approved in H1 2022 were Eli Lilly's Mounjaro (tirzepatide) for type 2 diabetes, Alnylam Pharmaceuticals' rare disease drug Amvuttra (vutrisiran), Roche's bispecific antibody for eye – Vabysmo (faricimab) – and Janssen Biotech and Legend Biotech's CAR-T therapy — Carvykti — to treat multiple myeloma. The second half saw some equally promising drugs bag FDA nod, such as Mirati's Krazati (adagrasib) and Johnson and Johnson's Tecvayli (teclistamab-cqyv), along with three of the costliest gene therapies.
In 2022, 44 drugs were authorized by the European Medicines Agency (EMA), five less than the 49 authorized in 2021. Health Canada approved 20 drugs in H2, taking the total approvals to 45 in 2022.
View New Drug Approvals in 2022 with Estimated Sales (Free Excel Available)
Mirati's Krazati, J&J's Tecvayli bag approval; may clock around US$ 2 billion in peak sales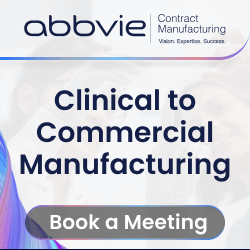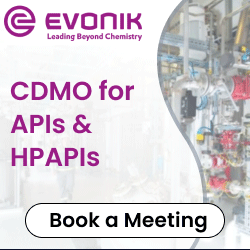 Oncology drugs continued to account for the largest number of approvals in H2 – nearly 35 percent of the drugs approved by CDER and CBER were from the therapeutic area. In H2 2022, cancer drugmaker Mirati's Krazati
became the second
small molecule (KRAS) inhibitor to receive FDA approval for the treatment of advanced lung cancer.
Amgen
's
Lumakras
was the first KRAS inhibitor to be approved in the US in May 2021. Krazati is expected to generate US$ 2 billion in peak sales by 2028. J&J's Tecvayli
was approved
by the FDA as a fifth-line therapy for multiple myeloma. The drug is expected to generate peak sales of around US$ 1.7 billion.
View New Drug Approvals in 2022 with Estimated Sales (Free Excel Available)
FDA okays Gilead's HIV drug, BMS' plaque psoriasis drug, Amylyx's ALS drug
Gilead Sciences' long-acting HIV drug Sunlenca (lenacapavir) finally bagged an FDA approval in H2, after receiving a complete response letter (CRL) in H1. The European Commission also authorized the drug to treat patients who suffer from multi-drug resistant HIV.
FDA has also approved Bristol Myers Squibb's oral drug Sotyktu (deucravacitinib) as a treatment for moderate-to-severe plaque psoriasis. It's the only TYK2 inhibitor approved for this condition and the first oral treatment approved in almost 10 years.
One of the most notable drug approvals of 2022 was Amylyx Pharmaceuticals' Relyvrio, a treatment for amyotrophic lateral sclerosis (ALS).
During H2, Lilly's Mounjaro, Alnylam's Amvuttra and Roche's Vabysmo also received marketing authorization in Europe. AstraZeneca's Tezspire was authorized in the EU as a treatment for severe asthma.
View New Drug Approvals in 2022 with Estimated Sales (Free Excel Available)
CSL's Hemgenix emerges as costliest med; Bavarian Nordic's monkeypox jab bags EUA
The second half saw several gene therapies bag an FDA nod – such as CSL's Hemgenix (for hemophilia B) and bluebird bio's Skysona and Zynteglo (beti-cel). Priced at US$ 3.5 million per dose, Hemgenix became the most expensive treatment in the world, snatching the title from Skysona (priced at US$ 3 million), which was approved for a rare neurological disorder – cerebral adrenoleukodystrophy (CALD). Zynteglo (to treat beta thalassemia) was approved a month prior to Skysona, and is the third most expensive drug in the US (priced at US$ 2.8 million). Ferring's bladder cancer gene therapy, Adstiladrin, also received a regulatory nod, after getting rejected by the FDA in May 2020.
With a rise in monkeypox cases, the World Health Organization declared monkeypox as a global health emergency in July. The European Commission gave marketing authorization to Bavarian Nordic's Imvanex vaccine as a protection against monkeypox. The FDA granted emergency use authorization (EUA) to the same vaccine – branded as Jynneos – in August.
View New Drug Approvals in 2022 with Estimated Sales (Free Excel Available)
FDA rejects Y-mAbs' cancer drug Omblastys, Gilead's hepatitis med bulevirtide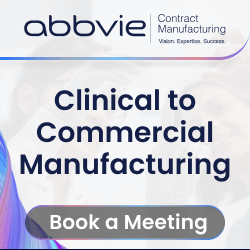 One of the most noteworthy drugs that received FDA's CRL is
Y-mAbs Therapeutics
'
Omblastys
. The drug, meant to treat central nervous system metastasis from neuroblastoma, also received a negative recommendation from the EMA.
FDA also issued a CRL to Gilead Sciences' hepatitis delta virus drug bulevirtide, citing concerns over the manufacturing and delivery of the drug. The agency also rejected Ipsen's palovarotene, an experimental drug to treat fibrodysplasia ossificans progressiva (a tissue disorder), requesting additional trial information.
View New Drug Approvals in 2022 with Estimated Sales (Free Excel Available)
Our view
Though 2022 was a lackluster year for drug approvals, 2023 has got off to a good start. In the first week, Eisai and Biogen received FDA's accelerated approval for their second Alzheimer's disease drug – Leqembi (lecanemab) – to treat patients who are in their earliest stages of the disease. Another Alzheimer's drug – Eli Lilly's donanemab – is up for review in February.
The year should also see the approval of the first respiratory syncytial virus (RSV) vaccine in the US.
GSK
and
Pfizer's
RSV vaccines for older adults, along with
Sanofi
-
AstraZeneca's
therapy for infants, are up for FDA review in 2023.
Moderna
also plans to
seek approval
for its RSV vaccine for older adults in H1 this year. Moreover, hemophilia A gene therapies from Sanofi (efmoroctocog alfa) and
BioMarin
(
valoctocogene roxaparvovec
) are also up for approval. All in all, this should be an exciting year for new drug approvals.
The PharmaCompass Newsletter – Sign Up, Stay Ahead
Feedback, help us to improve. Click here
Image Credit : New Drug Approvals (2022 Recap) by PharmaCompass license under CC BY 2.0
" The article is based on the information available in public and which the author believes to be true. The author is not disseminating any information, which the author believes or knows, is confidential or in conflict with the privacy of any person. The views expressed or information supplied through this article is mere opinion and observation of the author. The author does not intend to defame, insult or, cause loss or damage to anyone, in any manner, through this article."