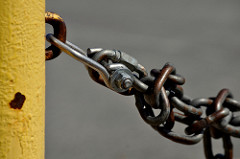 ×
Over the last few months, several Indian and Chinese companies have been placed on import alert for refusing an inspection by the FDA
Indian active pharmaceutical ingredient (API) manufacturer and the darling of the Indian bourses – Divis Laboratories – received a setback this week when its affiliate – Divis Pharmaceutical Private Ltd got placed on FDA's Import Alert List for refusing an inspection by the USFDA.
The two facilities of Divis Pharmaceutical Private Ltd that were placed on the FDA's Red List are Divi Towers in Hyderabad, and a facility in Medak district, Telangana. Divi Towers is also the corporate headquarters of Divis Laboratories. The facility in Medak manufactures APIs such as fluoxetine for which Divis Pharma had recently applied for permission to expand its manufacturing footprint.
"The refusal to permit inspection of a foreign facility or provide reasonable access to FDA's inspectional personnel, combined with other evidence, provides an appearance that the firm's products are manufactured, processed, or packed under insanitary conditions," says the FDA website.
Divis Laboratories, which posted sales of US $ 586 million (Rs 3,816 crore) last year, was founded by Dr. Murali Divi in 1990 as Divis Research Centre. In the 1980s, Dr. Divi, along with Dr. Anji Reddy, had taken over Cheminor, an ailing contract manufacturing company Dr. Divi also joined the board of the newly formed Dr. Reddy's Laboratories in 1984. Few years later, Dr. Divi and Dr. Reddy parted ways.
Divis Pharma has Dr. Divi on its board, though the company is being run by his nephew Mohan S. Divi, who is its managing director.
Joining others who refused inspection
Along with Divis Pharma, Mumbai based G. Amphray Laboratories was also placed on the import alert list. The FDA action follows similar episodes in June when Indian contract manufacturer – Cheryl laboratories – and API and intermediate manufacturer, Phalanx Lab's Visakhapatnam site were banned from exporting products to the US as they too had refused FDA inspections. Cheryl Laboratories manufactures creams, ointments, gels and antiseptic solutions.
On August 11 this year, Laxachem Organics Private Ltd was placed on import alert for refusing to allow FDA inspectors to inspect their Ahmednagar facility in Maharashtra. The import alert stops all Laxachem pharmaceutical products from entering the United States legally.
Laxachem will remain on import alert until it has been fully inspected by the FDA and found to meet US standards. The company manufactures APIs for repackagers, labelers, and wholesale drug distributors, some of which sell API to manufacturing facilities in the US.
In China too, several companies have been placed on import alert for refusing an FDA inspection.
Our view
Over the last few years, FDA has increased inspections of foreign facilities in order to address concerns related to the quality of APIs and formulated drugs manufactured overseas. This is reflected in the dramatic increase in warning letters issued to manufacturers in countries like India and China.
However, refusing an FDA inspection is a new trend. Companies often refuse an inspection if they aren't prepared for one, or if they find it unreasonable on part of the FDA to inspect a particular office or facility.
For instance, a facility many not even be exporting drugs to the US. Or in the case of Divis, the executives may have found it unwarranted to inspect their corporate office.
While manufacturers in India and China need to prepare themselves for more of such surprise inspections, the FDA on its part needs to ensure that the inspection is indeed warranted.
Errata: This is an updated version of the story. This website inaccurately mentioned Divis Laboratories in its headline in the version posted on Aug 31, 2016. The error is regretted.
The PharmaCompass Newsletter – Sign Up, Stay Ahead
Feedback, help us to improve. Click here
Image Credit : locked out by Heather is licensed under CC BY 2.0
" The article is based on the information available in public and which the author believes to be true. The author is not disseminating any information, which the author believes or knows, is confidential or in conflict with the privacy of any person. The views expressed or information supplied through this article is mere opinion and observation of the author. The author does not intend to defame, insult or, cause loss or damage to anyone, in any manner, through this article."
Read More