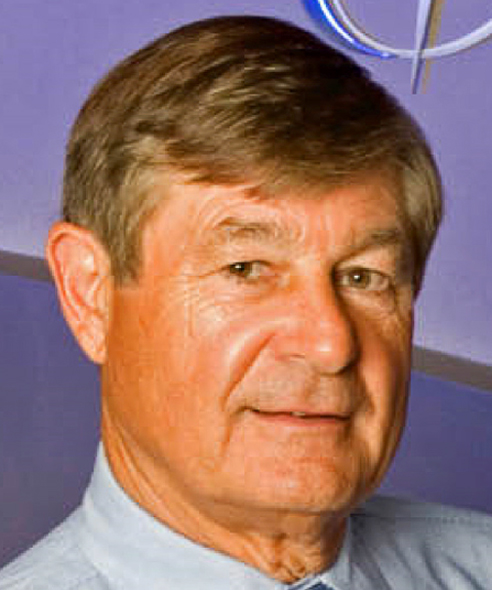 ×
This week, we bring you another interesting interview with Peter J. Werth, President and Chief Executive Officer of ChemWerth, a US-headquartered full-service generic active pharmaceutical ingredient (API) development and supply company providing current Good Manufacturing Practices (cGMP) quality APIs to the regulated markets. Werth talks about how complexities have increased in the last one year wherein the conversation on compliance has evolved from strictly GMP processes to data integrity and now Environmental Health and Safety (EHS). With the US Food and Drug Administration (FDA) publishing research for free, it is also becoming harder for generic manufacturers to find new products. Moreover, increasing costs mandate that API manufacturers put more efforts in product development so that the time to approval is considerably reduced. In light of these new challenges, Werth discusses the high standards and goals being set by his organization. Excerpts:



Welcome back Peter. It's been a year since we last interviewed you. And in our last discussion, you had mentioned that the FDA's enforcement actions are putting the global pharmaceutical supply chain at risk. How have things evolved since then?
Thank you for having me back on PharmaCompass. Yes, the last time we spoke, I had mentioned that for the first time in more than 30 years of my being in the business, the FDA's enforcement actions were putting the global pharmaceutical supply chain at risk, as the industry had started questioning the value of doing business with the United States.
A year later, the complexities have increased. Costs have started increasing in China, just as they are increasing all across the world. The conversation on compliance has grown from strictly GMP (good manufacturing practices) processes to data integrity, and now to Environmental Health and Safety (EHS).
The industry is putting a lot more emphasis on EHS, an issue that is mostly regulated by the local government and the industry. It rarely has any connection with the GMPs. What makes this complex is the fact that the norms set by the local governments are not the same as those set by the industry and even those that apply them within the industry have variance as they vary from one customer to another.
Everyone understands that GMP/compliance makes the process better and possibly even adds value. Factories, in fact, find it difficult to comply with the EHS standards in the US, especially when they know that corrective actions add to the cost, but have little or no benefit to the product.
The other trend we are witnessing pertains to the amount of data analytics available. For instance, the FDA published a list of drug shortages and one that contained all products that are off patent, but without generic competition. Earlier, this sort of research used to be done by companies, who would then use it to their advantage. But today, the FDA is doing that research, which is available to all. Therefore, such research is no longer a competitive advantage and makes it harder for companies to find new products. Of course, there are still good ideas out there, but they are getting more difficult to find.



That sounds like a lot of changes in the last 12 months. How are you approaching these radical shifts? Let us start with GMP — what are you doing to ensure GMP compliance at the factories you work with?
In view of the FDA's enforcement actions, ChemWerth enhanced its already established cGMP (current good manufacturing practices) supplier audit program with the creation of an internal data integrity task force and audit program. For example, ChemWerth implemented a complete data history project which allows the factory's quality control laboratory (QC lab) the freedom to operate and keep complete data integrity (DI) records. This is a giant step forward and should become the norm for the industry, and also become a part of the FDA guidelines.
This audit program runs parallel to our existing cGMP audit program. It allows us to dedicate resources into ensuring our partner factories maintain the highest level of data history at their facilities.
As part of this program, we work with firms to develop data history, and look at how economically we can handle DI events. We are especially focused on the proper handling of electronic data in the laboratory at these firms.
ChemWerth's API supplier audit program is risk-based and mimics FDA's six-system inspection approach. Our global head of cGMP Compliance is an ex-FDA investigator with over 14 years' experience of working with the FDA.
ChemWerth also leverages our vast reach of over 30 FDA/EDQM-approved GMP factories that allows us to identify trends in the industry by analyzing inspection outcomes from various regulatory bodies, government mandates as well as customer audits.
Over the last two years, ChemWerth has represented manufacturers, which include some of the largest and most dynamic Chinese API firms, as well as firms in other countries. We have passed over 14 inspections with 50 percent resulting in no Form 483 being issued.
Year after year, our goal is to pass 100 percent of global agency inspections at our partner firms as well as 100 percent of end-user cGMP due diligence audits.



There has been a lot of buzz around China clamping down on factories over environment concerns. How are you tackling this issue?
As I mentioned earlier, we have been laying a lot of emphasis on EHS initiatives. The requirements of these are different from those of GMP.
In 2014, ChemWerth initiated audits and interviews to determine if any of the factories represented by us were potential targets for relocation or shut down due to EHS-related issues. This included (and to this day includes) interviews with factories and local governments to identify factories that are at high risk.
In 2016, ChemWerth established a supplier Environmental Health and Safety program which involved biannual EHS risk assessments of all partner factories to identify EHS risks that could impact EHS compliance or could mandate site or API process changes.
In addition, we have partnered with an EHS consultant who assists us in performing routine EHS audits of our partner factories and supports activities towards any remediation needed.
Our goal, in both cGMP as well as in our EHS support activities, is to ensure continuity of supply for all ChemWerth customers with zero API supply disruptions.



How are you adapting to a changing business environment wherein players like Sandoz, Sanofi and Pfizer are divesting their generic assets and leading players like Teva and Mylan are scaling down operations significantly?
The API industry is facing serious headwinds that require re-strategizing business models.
As I had mentioned earlier, costs are going up around the world and more data analytics are becoming available today, making it more difficult to find good ideas to pursue.
So where do we put our efforts aside from product development? Time to approval.
If ChemWerth can get a customer's product approved in one cycle with the response at less than 40 days that means one less cycle review as compared to our competition. This is equivalent to 90 to 180 days on the market ahead of our customer's competition.
Therefore, in order to offset the rising cost concern, if the API costs a little more but gets the product on market before the competition, isn't that the real value?
The first-to-market generic usually captures around 35 percent market share and is in control of market pricing. The fourth-to-market barely manages a 10 percent market share which they can only achieve by offering a discounted price on that of the first-to-market. Therefore, in my view, API price should be the least of concerns. Getting the product on the market faster should be a priority because that is how to make profit.



That seems like a terrific value proposition for your customer. But how do you reduce the number of review cycles?
ChemWerth has set high standards and goals to ensure the FDA review of our DMF and global API submissions do not negatively impact our end-user's drug product submissions. Here are examples of some of the standards we have set and what we have achieved:
I. Acceptable Agency DMF status gained after one review cycle for 90 percent of DMFs. We have been right at 90 percent over the last three years.
II. DMF mean first deficiency response time will be <= 45 business days. We have achieved 23 days over the last three years.
DMF mean second deficiency response time will be <= 25 business days. We have achieved 11 days over the last three years.
III. Pass 100 percent of DMF GDUFA completeness assessment without a deficiency issued. We have achieved 100 percent over the last two years (12+ DMFs).
ChemWerth logs and tracks deficiency items from global agencies to determine repeat deficiencies and to implement corrections in order to ensure these deficiency points are addressed in future submissions. We also analyze the deficiency points annually to determine if we see any emerging agency requirement trends so that we can proactively avoid future deficiencies.
Whenever an end-user references one of our DMFs before it is triggered for review by the FDA or some other agency, we perform a full GAP analysis (a comparison of actual performance with potential or desired performance) on the DMF to ensure it meets all FDA/other agency requirements at the time of review.
ChemWerth also has a very sophisticated end-user submission tracking database. Therefore, we know exactly what and where end-users referencing our DMFs have filed their submission, the status of their submission with the agency, and when they anticipate approval. We take special care to ensure that unsolicited amendments are not filed to the DMF in the middle of an end-user's regulatory review so as to not potentially cause a regulatory issue on the DMF side.
ChemWerth also has a strong US DMF and global API submission maintenance program in place where we file all annual reports during the calendar year to ensure all DMFs remains active administratively. In addition, we file annual amendments (assuming the DMF is not currently under review in connection with an end-user submission) during the calendar year to keep the CMC (chemistry, manufacturing and controls) content of the DMF complete and accurate. This level of maintenance allows subsequent regulatory review triggers to DMFs to get reviewed quickly with very few deficiencies from the FDA. In fact, over 75 percent of agency DMF reviews after initial customer approval are reviewed by the FDA with no deficiencies.
ChemWerth also has internal procedures in place on what and how API CMC and manufacturer site changes are communicated to end-users with all significant changes requiring customer and/or agency approval before implementation. Enough lead time is given to the end-users and support is given at every step so that end-users can generate the data they may need to file a change submission with the agency, and to avoid any disruption of API supply.



Given the kind of work you are doing at ChemWerth and the number of companies you work with, how do you communicate the various activities to your partners?
Supply stability in our business is critical and is most dependent on the approach to compliance, which has grown from strictly GMP processes to data history, and more recently to EHS.
Every year ChemWerth holds a three-day regulatory and compliance workshop. We present the results of our analysis of worldwide compliance trends to over 100 attendees from the factories represented by us. The goal of the workshop is to identify deficiency trends, identify a solution to the deficiency and determine the necessary steps to help ensure the deficiency is addressed as part of preventative measures.
After the workshop, our team travels to the factories to ensure the process is implemented. And should issues arise, the team also gives instructions on how to address them.
This appears simple to do, but ChemWerth has found that most factories do not know the best way to implement corrective actions. ChemWerth implemented the 'six-plus-one' system audit wherein we do an FDA type-6 system audit, combine that information with past FDA audits and customer audits, and outline a detailed plan on how to address those issues.
Our main service is to help the factory in correcting or replying to a deficiency raised by either a customer or the FDA.
The PharmaCompass Newsletter – Sign Up, Stay Ahead
Feedback, help us to improve. Click here
Image Credit : Peter J. Werth by PharmaCompass is licensed under CC BY 2.0
" The article is based on the information available in public and which the author believes to be true. The author is not disseminating any information, which the author believes or knows, is confidential or in conflict with the privacy of any person. The views expressed or information supplied through this article is mere opinion and observation of the author. The author does not intend to defame, insult or, cause loss or damage to anyone, in any manner, through this article."